Nightkeep - 2D RPG platformer
A downloadable game for Windows
Mechanics
My main intention is to make a relatively simple game fueled by a compelling story and quests. You have an upgradable sword and set of a levelable weapons. (I plan to add more)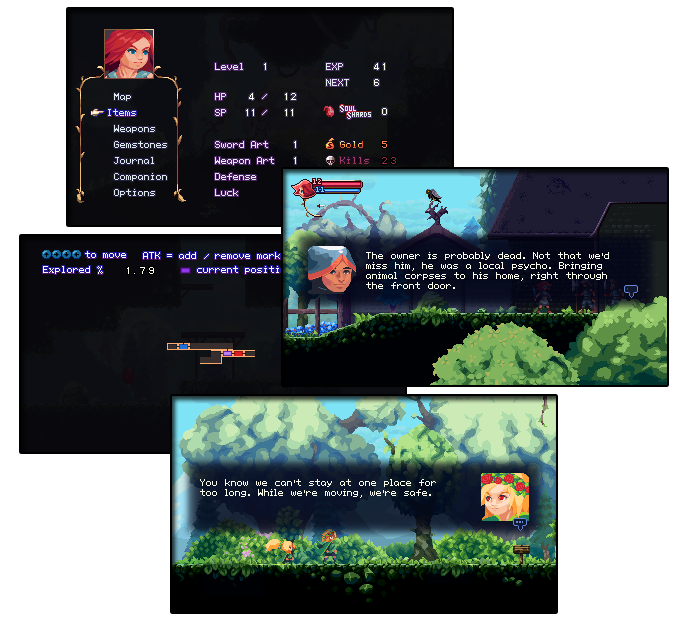 Items
The game holds over 60 different items you can come across during your playthrough of the campaign. They can be found in chests, secret rooms or in the corpses of your enemies.

Story background
Long ago, the world was divided into 4 different kingdoms. A chain of events, however, caused one king to disappear, leaving the 3 kingdoms fighting over his lands.

All that is in the past now. Let's jump 735 years into the future, where two huntresses are on their way to the Nightkeep village, sent by their guild.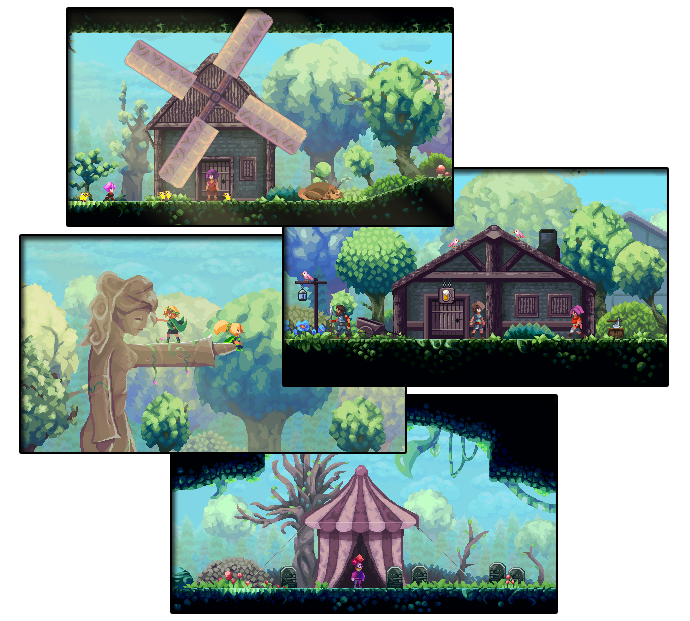 --------
The Game is now on Indiegogo ( https://igg.me/at/keep), I am seeking funds to cover music and to dive into the full-time development so I could finish it in the short period of time.
Works well with Wine.
Detailed wall of text on my personal website - http://nightkeep.rpg2heaven.com/

--------
I hope you will enjoy the demo and I am always open to get more feedback.